Services Offered
Your solution for airport transportation, daily car service, executive black taxi service, and more, GQ Sedans provides area residents and businesses with safe, convenient travel options. We're staffed by truly professional drivers and we offer some of the highest quality vehicles on the market, so you'll be able to travel safely and fashionably to your destination. We're available by phone or e-mail, so don't hesitate to contact us with any questions.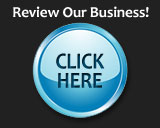 When you choose GQ Sedans for your luxury town car service or airport shuttle, you'll be able to enjoy the following benefits:
'Round-the-Clock Availability
At GQ Sedans, our drivers are available 24 hours a day, 7 days a week. Whether you need late-night airport transportation or last-minute car service, you'll be able to count on us to be there when you need us most. While other car services might only be in operation during set hours, we make a concerted effort to be available at all times. The team of drivers you can truly depend on no matter what time of night, we're at your service.
Experienced Professionals
When placing your own safety and comfort in the hands of a local car service, you want to make certain that it is staffed by upstanding professionals. Luckily, that's exactly what you'll find at GQ Sedans. Our professionals are all insured and licensed by the state of Maryland, boasting more than 20 years of chauffeur experience. With an additional public service license, our team is the one in Bethesda and the surrounding D.C. area you can count on to keep you safe and comfortable all the way to your destination.
Luxury Vehicles
We wouldn't be able to brag about our luxury town car services if we didn't have a fleet of some of the most plush, stylish vehicles around. With GQ Sedans, you'll be able to choose a Lincoln® Town Car, luxury SUV, shuttle van, or limousine. We can accommodate any number of passengers, combining different vehicle models to provide you with the personalized transportation service you need. Whether you're looking for a discreet airport shuttle or executive black taxi service, you'll be nothing short of impressed with the quality we deliver.
Prompt and Affordable Service
The professionals at GQ Sedans are committed to providing each one of our clients with the customer care they deserve. That's why we arrive 15 minutes prior to the agreed upon pickup time, thus ensuring you get to your destination as swiftly as possible. And unlike standard yellow taxi services or run-of-the-mill airport transportation services, our luxury town cars and black taxis are generally available at extremely reasonable prices.
When you're looking for a reliable means of getting to the airport, train station, or downtown strip without dealing with the hassle of driving and parking, GQ Sedans is your no-nonsense solution. To get your free estimate, call or e-mail us today!